Universidad Nacional de Educación a Distancia - UNED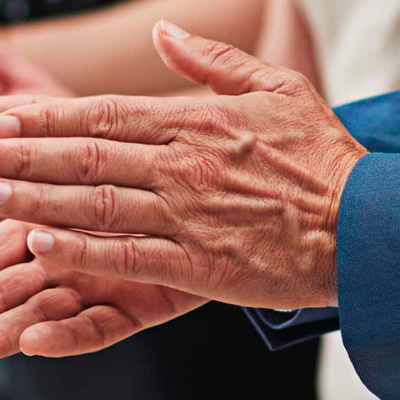 JOAQUIN ARANDA ALMANSA
CATEDRÁTICO DE UNIVERSIDAD
INFORMÁTICA Y AUTOMÁTICA
ESCUELA TÉCN.SUP INGENIERÍA INFORMÁTICA
Academic Information
I received the Licentiate degree in Physical Sciences from the Complutense University of Madrid (1983), and the PhD degree from UNED (National University of Distance Education) (1989).
Academic positions held
I was Assistant Professor in the Computer and Automation Department of the Faculty of Physics of the Complutense University of Madrid. Since 1988 he is in the Computer and Automation Department (Departamento de Informática y Automática) of the UNED where he is currently a Full Professor and in which he was previously Assistant Professor and Professor.
Research activity
I am the author or co-author of more than 40 articles in scientific journals, and more than 160 scientific publications (including book chapters, scientific articles and publications of scientific conference proceedings).
I have directed ten doctoral theses, seven in the last ten years.
My research activity covers various aspects of the field of control engineering: controller design, robust control, computer control, modeling and simulation, and control and simulation applications for high-speed vessels,target tracking and localization in marine applications, naval and marine systems, aerospace and robotics.
I have participated in 39 research projects in relation to these issues: national competitive projects, european collaboration (into GARTEUR), regional projects (Comunidad de Madrid), transnational activities, transfer to the industry (PROFIT, "Retos-colaboration", and transfer by art. 83), special actions, etc. In 20 of which I have been the principal investigator or coordinator.
The last projects under development are "Autonomous system for the localization and performance against pollutants in the sea" and "Autonomous system for containment of discharges into the sea (SAVEMAR)". This last is a "Retos-Colaboracion" project with the industries (CEPSA and Petronuba), And participation in the Transnational Access Activities "Range-based multiple underwater target localization and tracking using cooperative ASVs".
Professional experience
I was deputy director of the University School of Informatics of the UNED (1997-2001), Director of the Higher Technical School of Computer Engineering (2001-2005), Director of the Department of Informatics and Automation of the UNED (2007-2013), secretary of the Master of Systems Engineering and Control (2010-13), and Vice Chancellor of Media and Technology of the UNED (2013-2016). I am the head and coordinator of the Research Group in Industrial Informatics (1997 -...) recognized as a group consolidated by the Governing Council of the UNED. I was a Collaborator in the Management of the National Research Plan in the Department of Production and Communications Technology (Industrial Design and Production area) (September 2008-December 2011), member of the external experts panel of the ACADEMIA Accreditation Program National (since October 2008). I have also been Coordinator of the Automatic Thematic Network in Maritime-Naval Systems, Secretary of the Spanish chapter of the IEEE Oceanic Engineering Society, and Member of the Spanish Automation Committee.
Asignaturas de Grado:
Asignaturas de Master:
N.º of recognized sections of teacher evaluation
6