Universidad Nacional de Educación a Distancia - UNED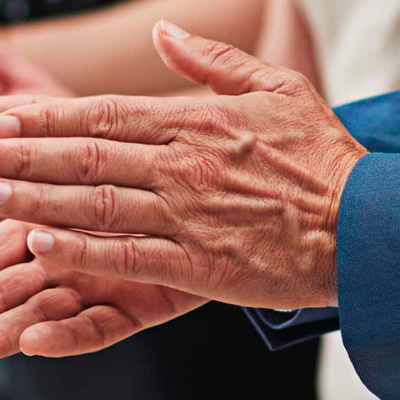 PABLO DOMINGUEZ GARCIA
PROFESOR CONTRATADO DOCTOR
FÍSICA INTERDISCIPLINAR
FACULTAD DE CIENCIAS
Teaching
Asignaturas de Grado:
Asignaturas de Master:
Nº of recognized sections of teacher evaluation
2 six-year periods
Research
RESEARCH GROUPS
MATERIA BLANDA Y FLUIDOS

La actividad del grupo de investigación se realiza en el Departamento de Física Fundamental, perteneciente a la Facultad de Ciencias de la UNED, con participación de investigadores del Departamento de Física Interdisciplinar de la UNED y de la Universidad Politécnica de Madrid. + info
RESEARCH PROJECTS
«Teoría del Coarse-Graining y técnicas experimentales para sistemas biológicos multiescala.»

Ministerio de Educación y Ciencia (2021). PID2020-117080RB-C54, (2021-2024) IP: Pep Espanyol.
Nº of recognized sections of research activity
3 quinquenniums
Publications
PUBLICATIONS IN MAGAZINES

Publicaciones en los últimos 10 años:

2020 - Filamentous and step-like behavior of gelling coarse fibrin networks revealed by high-frequency microrheology. Pablo Domínguez-García, G. Dietler, L. Forro and S. Jeney. Soft Matter, 16, 4234 - 4242 (2020)

2020 - Brownian Disks Lab: Simulating time-lapse microscopy experiments for exploring microrheology techniques and colloidal interactions. Pablo Domínguez-García. Computer Physics Communications, 252, 107123 (2020).

2018 - JColloids: Image analysis for video-microscopy studies of colloidal suspensions. P. Domínguez-García, M. Pancorbo, F. Ortega, M.A. Rubio. Computer Physics Communications. 231, 243-244 (2018).

2017 - PFMCal: Photonic force microscopy calibration extended for its application in high-frequency microrheology. A. Butykai, P. Dominguez-Garcia, F.M. Mor, R. Gaál, L. Forró and S. Jeney. Computer Physics Communications, 220, 507-508 (2017).

2017 - Brownian dynamics simulations to explore experimental microsphere diffusion with optical tweezers. Manuel Pancorbo, M.A. Rubio, P. Domínguez-García. Procedia Comput. Sci. 108 (166-174) (2017).

2016 - Interplay between optical, viscous and elastic forces on an optically trapped Brownian particle immersed in a viscoelastic fluid. P. Dominguez-Garcia, László Forró, and Sylvia Jeney. Applied Physics Letters 109, 143702 (2016)

2015 - Calibration of optical tweezers with non-spherical probes via high-resolution detection of Brownian motion. A. Butykai, F.M. Mor, R. Gaál, P. Dominguez-Garcia, L. Forró and S. Jeney. Computer Physics Communications, 196, 599–610 (2015).

2014 - Accounting for inertia effects to access the high-frequency microrheology of viscoelastic fluids. P. Dominguez-Garcia, Frédéric Cardinaux, Elena Bertseva, László Forró, Frank Scheffold, Sylvia Jeney. Physical Review E 90, 060301(R) (2014).

2013 - Exploiting the color of Brownian motion for high-frequency microrheology of Newtonian fluids. Pablo Domínguez-García, Flavio M. Mor, László Forró, Sylvia Jeney. SPIE NanoScience+ Engineering. Proc. of SPIE Vol. 8810, 881015 (2013)

2013 - Single and multi-particle passive microrheology of low-density fluids using sedimented microspheres. P. Domínguez-García, M.A. Rubio. Applied Physics Letters, 102, 074101 (2013).

2012 - Microrheological consequences of attractive colloid-colloid potentials in a two-dimensional Brownian fluid. P. Domínguez-García. The European Physical Journal E-Soft Matter & Biological Physics, 35: 73 (2012).


PUBLICACIONES EN LÍNEA

Ir a Google Scholar

PUBLICATIONS AT CONFERENCES