Universidad Nacional de Educación a Distancia - UNED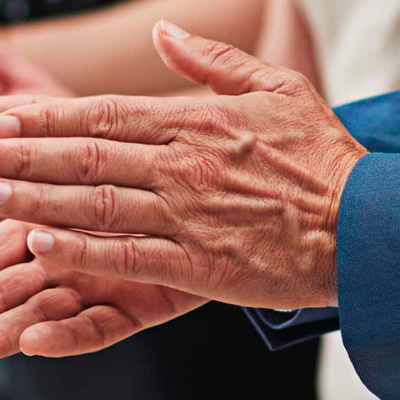 ANTONIO CRESPO LEON
PROFESOR TITULAR UNIVERSIDAD
PSICOLOGÍA BÁSICA II
FACULTAD DE PSICOLOGÍA
My academic trajectory
Academic Bio: Dr. Crespo received his Psychology Degree from UNED in 1987. He joined the Faculty of Psychology in 1988 to complete a fellowship in psychology of perception. A. Crespo received his PhD's degree at the UNED, in 1992, performing a research on selective attention and visual object recognition. Afterwards, he served as assistant professor and then as tenured -titular, full time- professor of Psychology at the Department of Basic Psychology.

Research and teaching: His main research interest has been focused on the field of visual attention and perception using both behavioral methods and eye-tacking techniques. At present, he teaches courses on Psychology of Attention (Psychology Degree) and Eye-tracking techniques in the analyses of visual attention and perception (Psychology Masters' Degree). In addition, he has also supervised several end-of-degree projects, Master Dissertations, and PhD Dissertations.

Recent research project: EFFORT (Effort and Social Inequality: Advancing Measurement and Understanding Parental Origin Effects) / H2020 / Starting Grant, European Research Council / Id:758600 / Consortium: Universidad Carlos III, UNED, WISSENSCHAFTSZENTRUM BERLIN FUR SOZIALFORSCHUNG / Contribution: Eur 1,499,572.00 / 2018-2024.

Management positions: Academic Secretary (1994-1997) and Director (2004-2010) of the Basic Psychology Department. Also, member of the UNED Academic Council (Consejo de Gobierno, 2006-2010), Academic Staff Meeting (Claustro, from 2006), Vice-Dean of the Faculty of Psychology (2010-2013), Deputy Director of the UNED associated center in Madrid (2014 - 2023).
Titulaciones
Licenciado en psicología (UNED, 1987)
Doctor en psicología (UNED, 1992)
Asignaturas
Asignaturas de Grado:
Asignaturas de Master:
N.º de tramos reconocidos de evaluación docente
7